Sisters Bessone Boarding and Primary School
Nkabune, Meru
We are a missionary Congregation, one of Religious Diocesan Right. Founded in the Diocese of Meru (Kenya), by the first Bishop of Meru, Rt. Rev. Lawrence Victor Bessone of the Consolata Missionaries. We were founded on 8th December 1955 (feast of the Immaculate Conception).
Nazareth sisters of the annunciation
Behold the handmaid of the lord (Lk.1:38)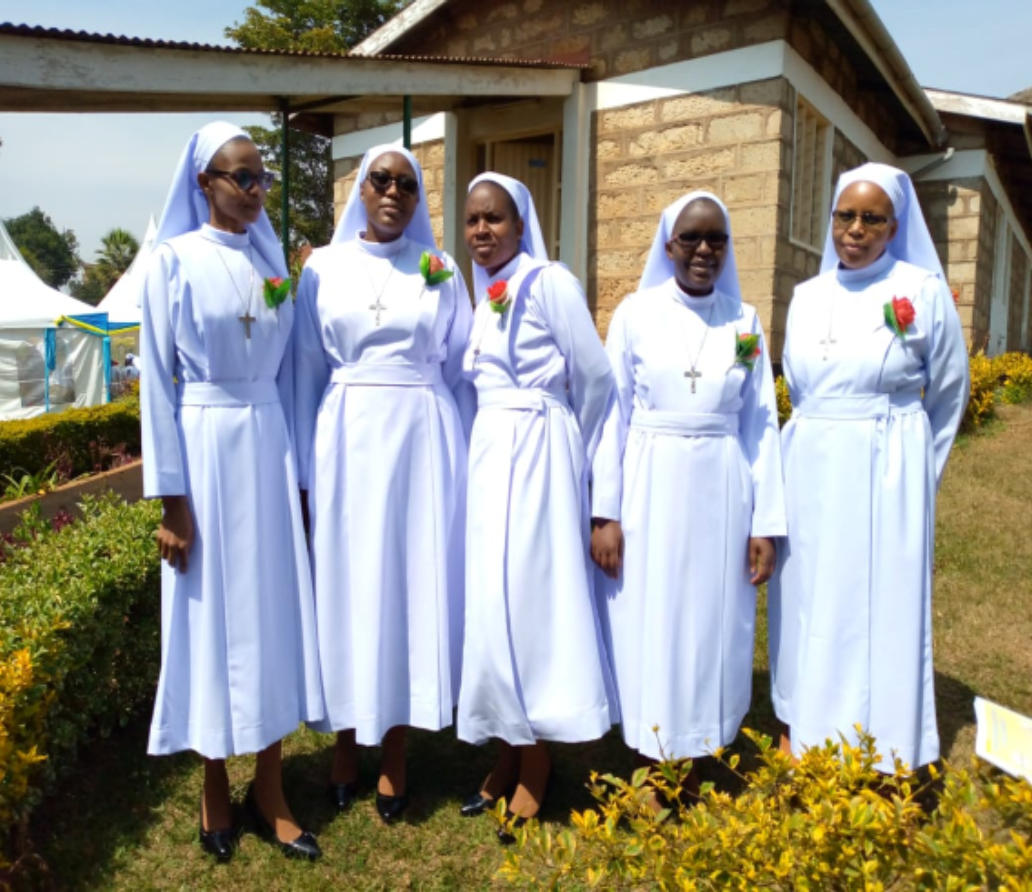 We NSA usually celebrate the Feast of St. Lawrence in remembrance of our Father Founder, Bishop Lawrence Victor Bessone, IMC, who used to celebrate this
Read More »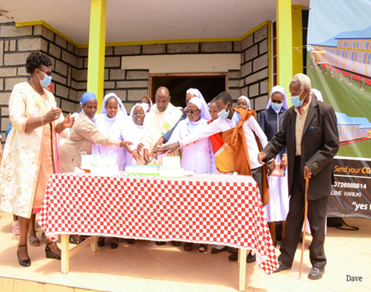 [responsivevoice_button] Engineer Community was founded on 1st March 1996 to serve the people at St. Anthony Parish, North Kinango—Nyahururu Diocese. The  first three Sisters were
Read More »
The General Chapter is a grace filled event for the Congregation.  It is the supreme authority in the Congregation with legislative responsibility in accordance with
Read More »
September 17th - 26th:
Third directed retreat for 6 Sisters at Victoria House.
September 22nd:
Novena to St. Theresa of the Child Jesus begins.
September 29th:
Mass for our benefactors.
I thank the Nazareth Sisters in your various communities as we all strive to fulfill the Mission entrusted to each one of us. Like our Blessed Mother Mary, let us be the "Handmaids of the Lord; let it be done to me according to your word"Lk 1.38.
This icon of Our Lady of the Annunciation, which constitutes the logo of the NSA, depicts the charism and the spirituality of a Nazareth Sister. Called to proclaim and witness the love of Christ in the spirit of the Nazareth Family, we learn how to do this from our Blessed Mother. In obedience to God, she lived her 'fiat' proclaiming and witnessing God's love in charity, contemplation, and great humility and simplicity of life. Inspired by her, we, the NSA, follow in the footsteps of this simple village girl of Nazareth striving to do God's will as taught by her.
Isaiah 54:10, For the mountains may depart, and the hills be removed, But my steadfast love shall not depart from you and my covenant of peace shall not be removed, Says the Lord who has compassion on you.
"The life of every family is marked by all kinds of crises, yet these are also part of it's dramatic beauty." - Pope Francis
John15:15-18 I call you friends, because I have made known to you everything I have learnt from my Father. I chose you; and I commissioned you to go out and to bear fruit, fruit that will last; so that the father will give you anything you ask him in my name. My command is to love one another.